The spring 2023 season brings optimistic brights alongside comfortable neutrals. Whether you're looking to add a lively pop of color to your wardrobe or just want to try something new, the spring fashion trends will have you turning heads this season.
---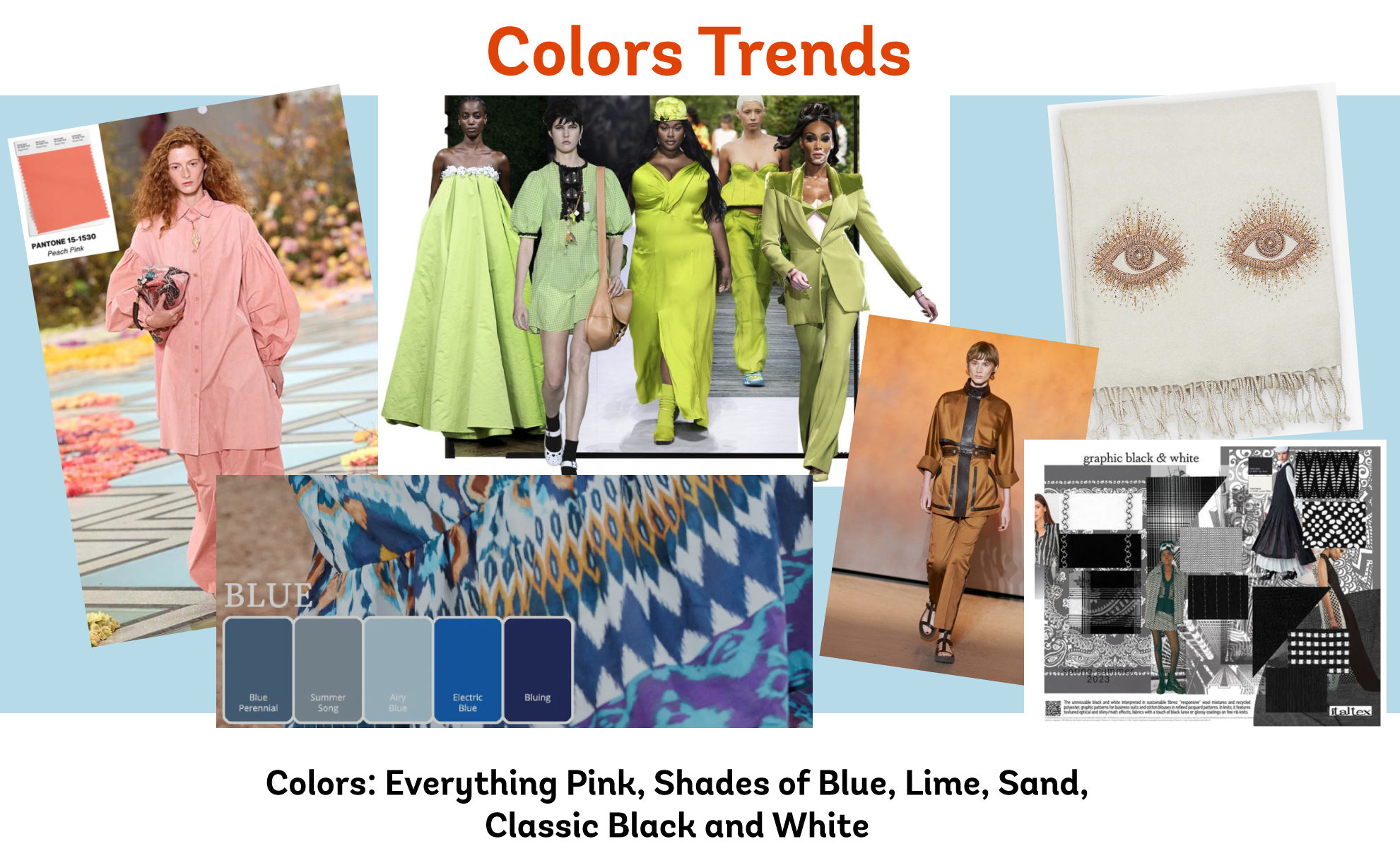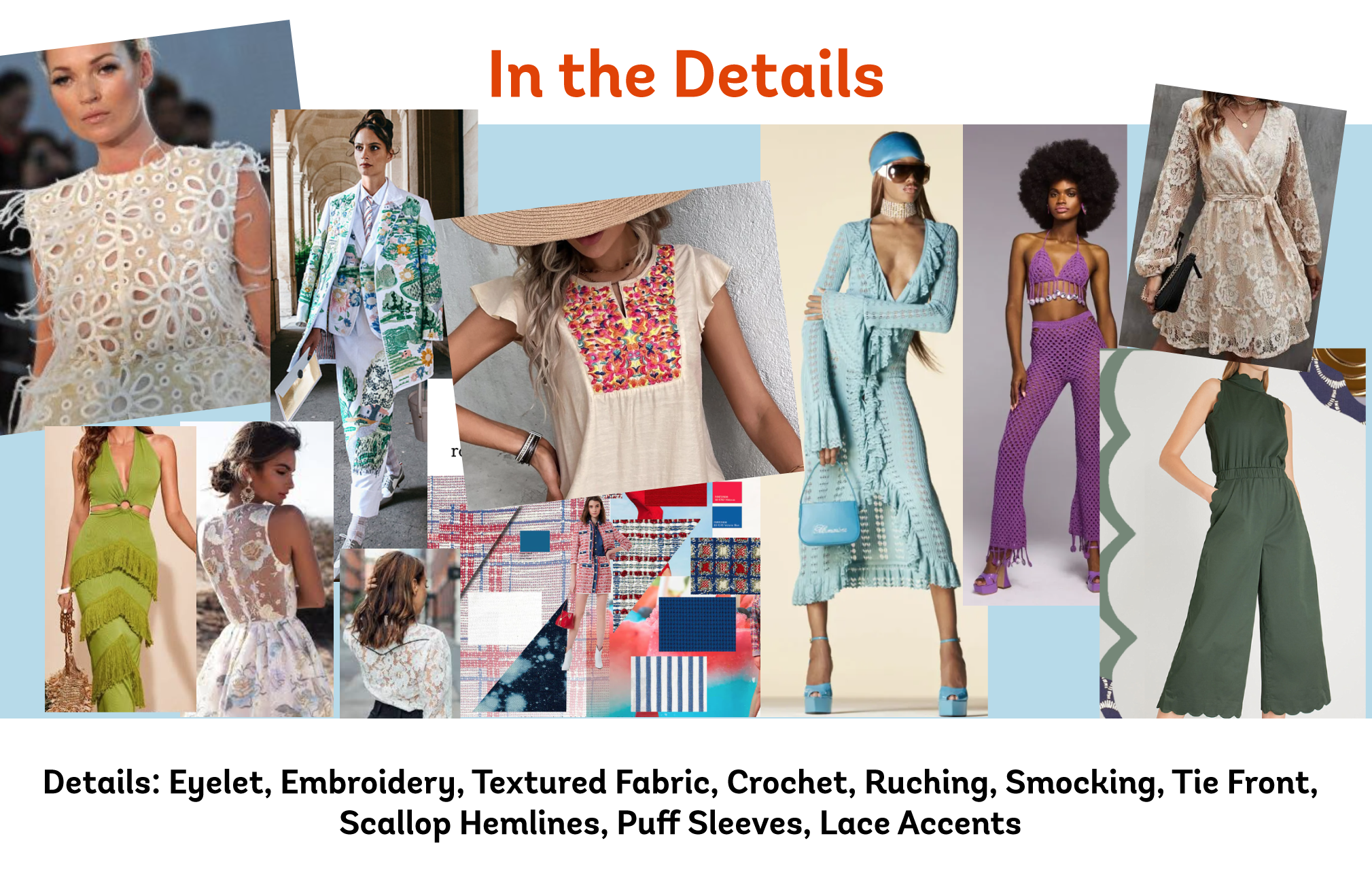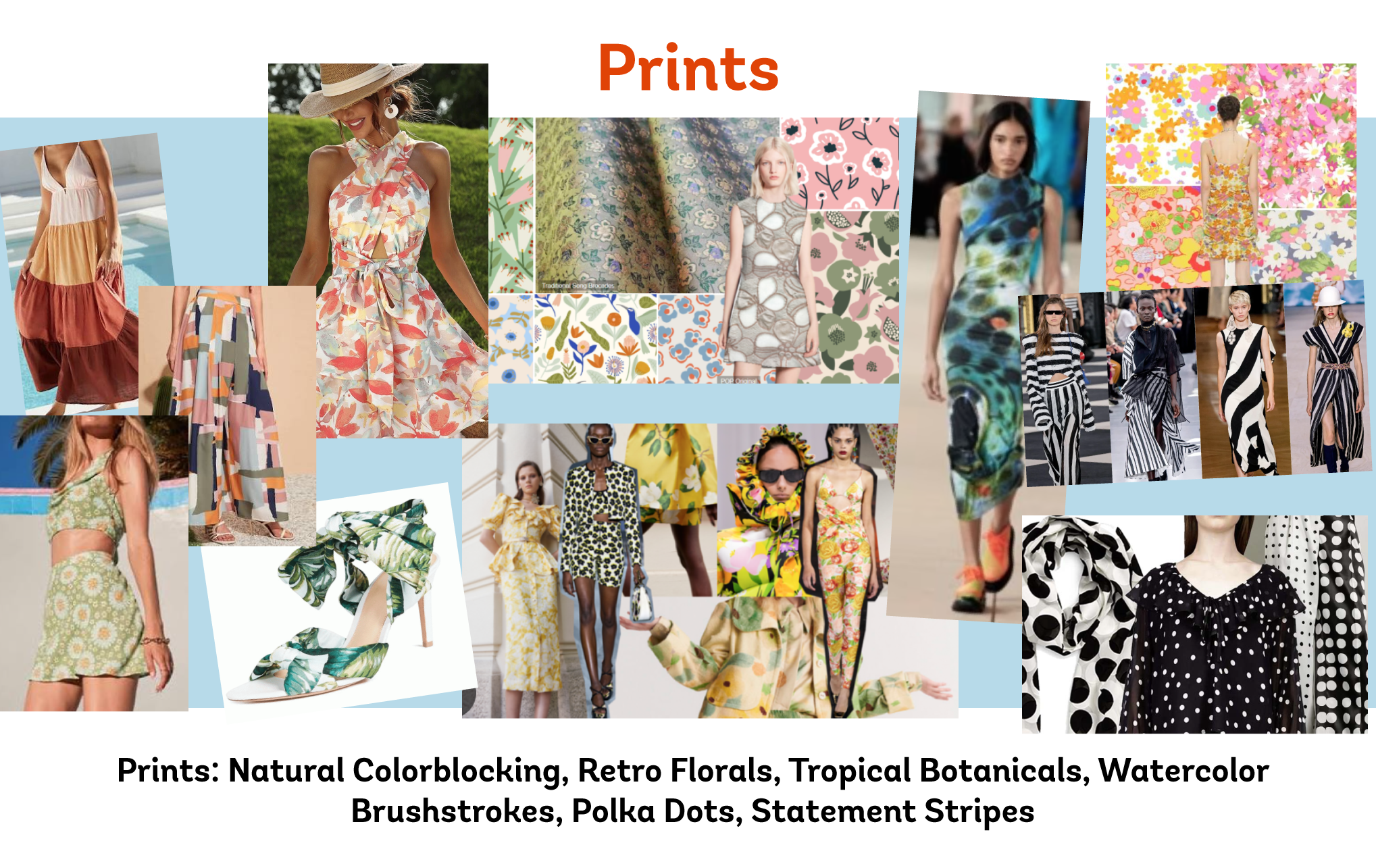 Featured: Triple Fray Medium Blue Jean Multi Embroid Tencel Top Denim Paisley Asym Dress Eyelet Ruffle Tencel Top Crinkle Mesh Ocean Top Sea Spray Seamed Sweater Stripe Pick Up Hem T-Shirt Eyelet Tunic Dania Tiered Denim Dress Tencel Shirt Dress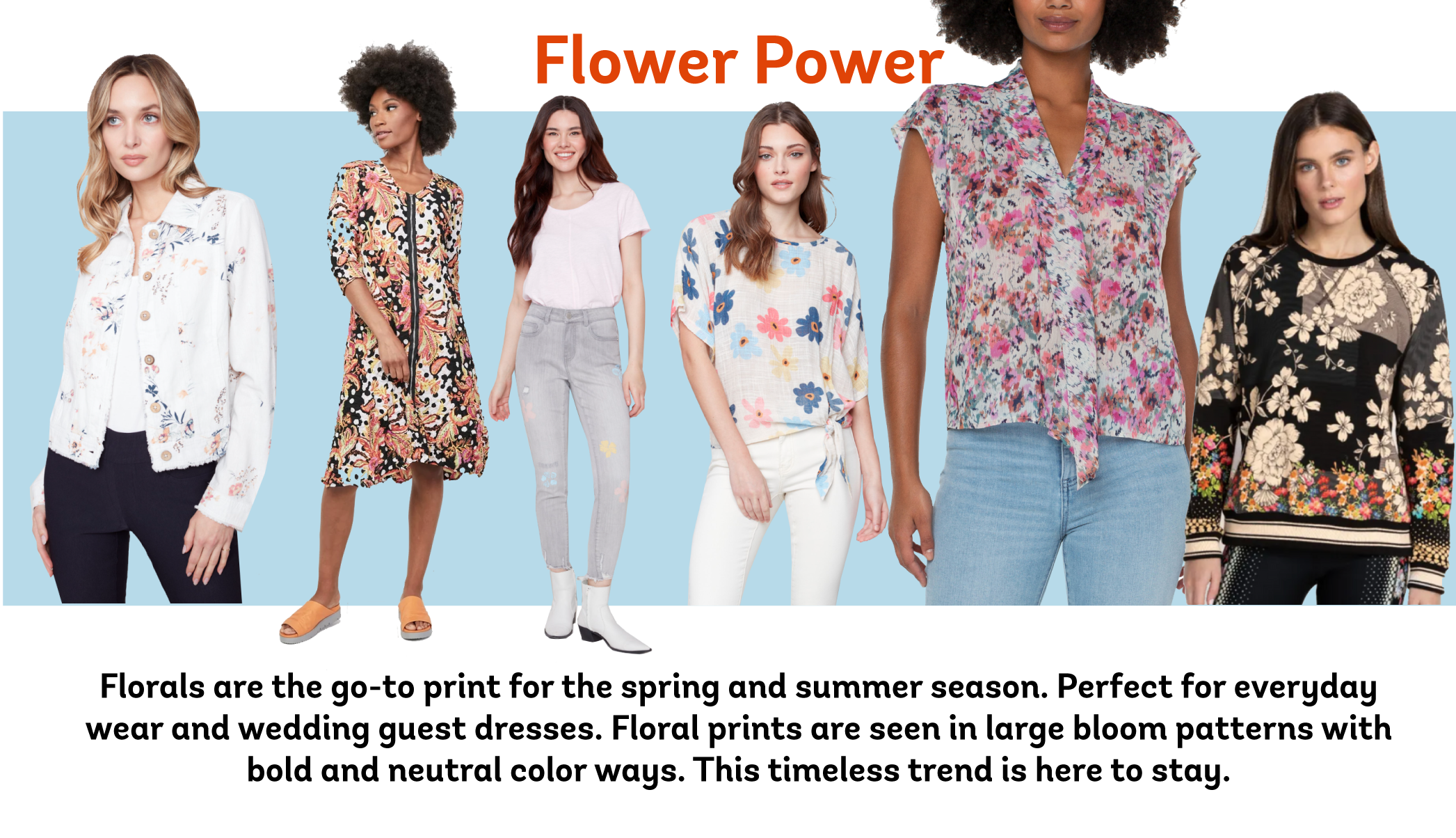 Featured: Grey Daisy Jean Painted Floral Drape Top Floral Ruch Split Dress Zip Front Poppy Kaleidoscope Dress Redland Sweatshirt Kalieda T-Shirt Andrea Mini Flower Dress Tie Dye Sunflower T-Shirt Blue Painted Daisy Jean Daisy Gauze Top Daisy Patch Sweater Floral Double Tier Dress Floral Ruffle Smock Yoke Top Rachel May Tank Dress Brigitte Aqua Floral Dress Marilyn Sketch Floral Dress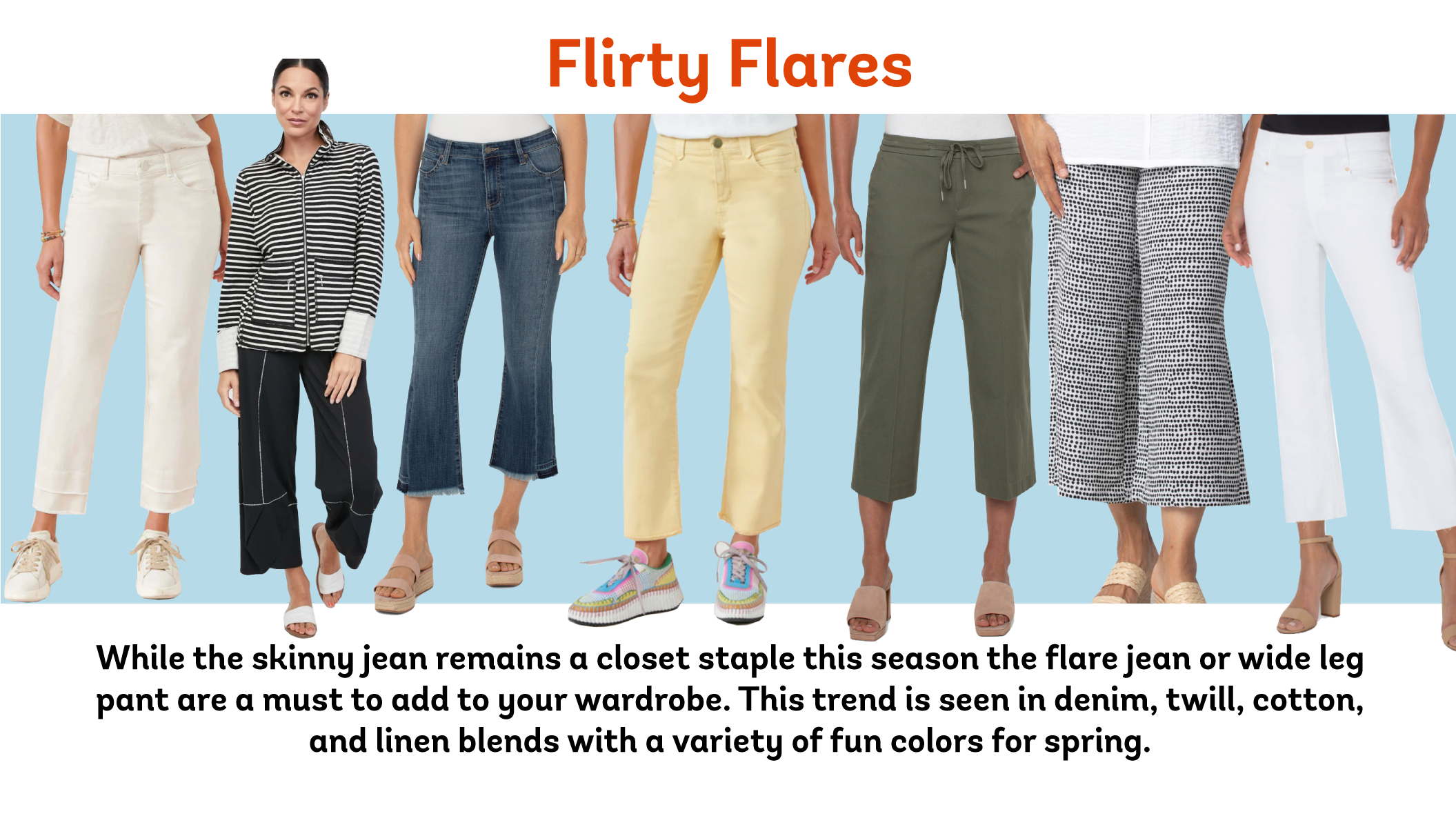 Featured: Almond Kick Flare Jean Zanna Pant Double Fray Kick Flare Jean Honey Butter Baby Flare Jean White Split Back Gia Jean Dried Basil Culotte Pant Express Travel Dot Crop Pant Lake Blue Tie Waist Pant Oakhurst Hannah Crop Jean Sandalwood Tie Waist Pant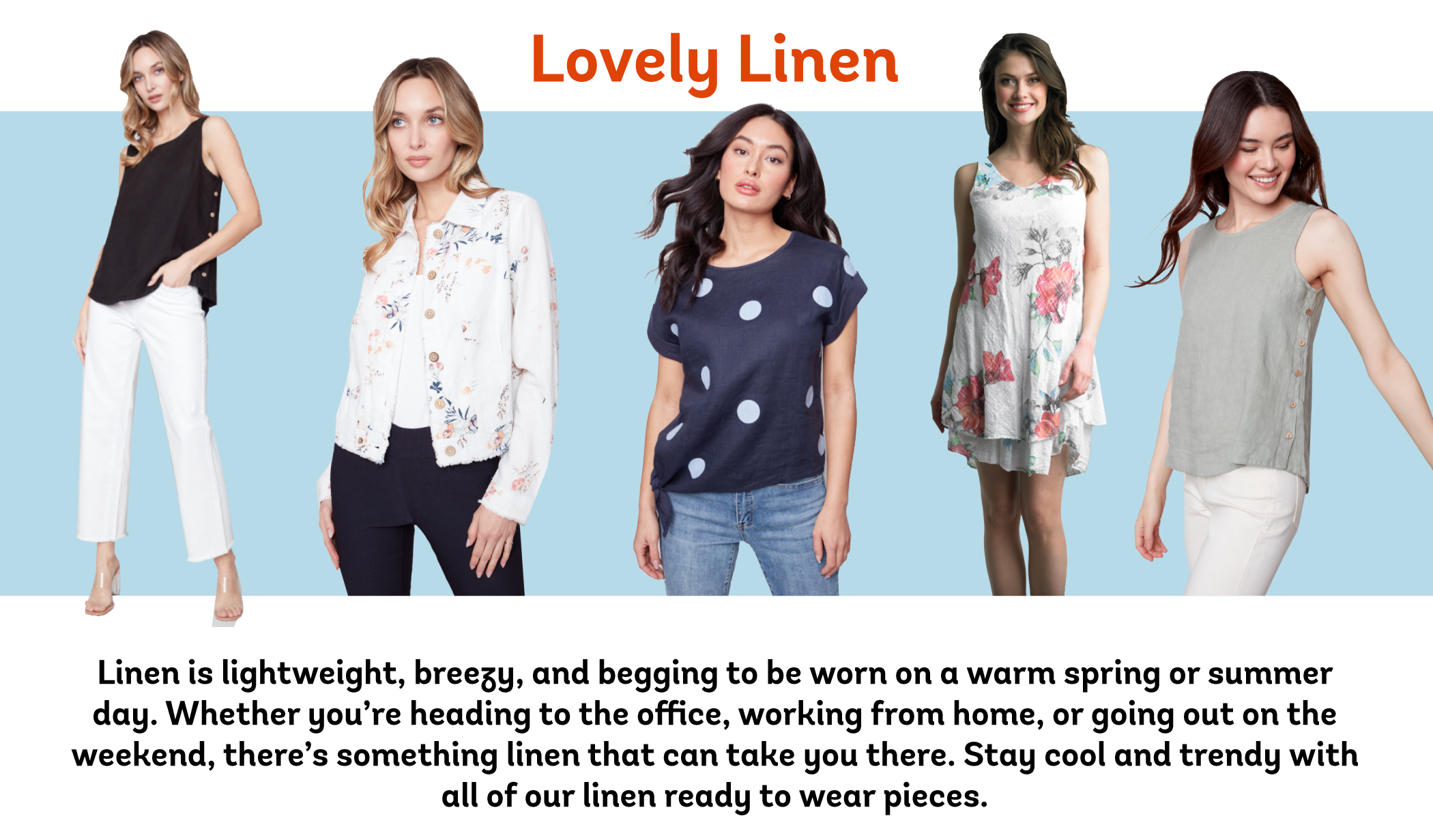 Featured: Rochelle Tunic Linen Dot Dolman Tie Top Solid Linen Button Tank Cuff Linen T-Shirt Bouquet Linen JacketFloral Hoodie Linen Dress Linen Buckle Bolero • Black Smock Linen Pant • Taupe Smock Linen Pant Moon Dress • Embellished Floral Peasant Top • Kailua Button Top • Stripe Linen Button Tank
Featured: Aster Mauve JacketHand Painted Seamed Sweater • Rose Multi Top • Brie Tunic Color Pop Mixed Stripe SweaterUnderstated TunicColor Pop Easy SweaterRose Taupe Ankle Skimmer JeanWatermelon Crinkle JoggerHappy Place Tunic -Sadie T-Shirt
Featured: Classic Stripe Crew T-Shirt -Polka Dot Textured T-ShirtSolid Organic T-ShirtSolid Organic TankAcker Slim PantJetter PantTatem Bermuda Short Iris Crop Pant
---


Florals: We can't stop, we won't stop with florals being a key trend this spring/summer season. Across the board, from the clothes we wear to the handbags be carry and the shoes on our feet, be sure to take part in this hot trend that looks as fresh as a daisy!
Featured: Youlanda Sneaker, Rosetta Tote


Featured: Origin Jewelry: Bluebell Eclectic Flower Pendant Necklace, Rainbow Daisy Pendant Necklace, Twilight Blue Small Flower Pendant Necklace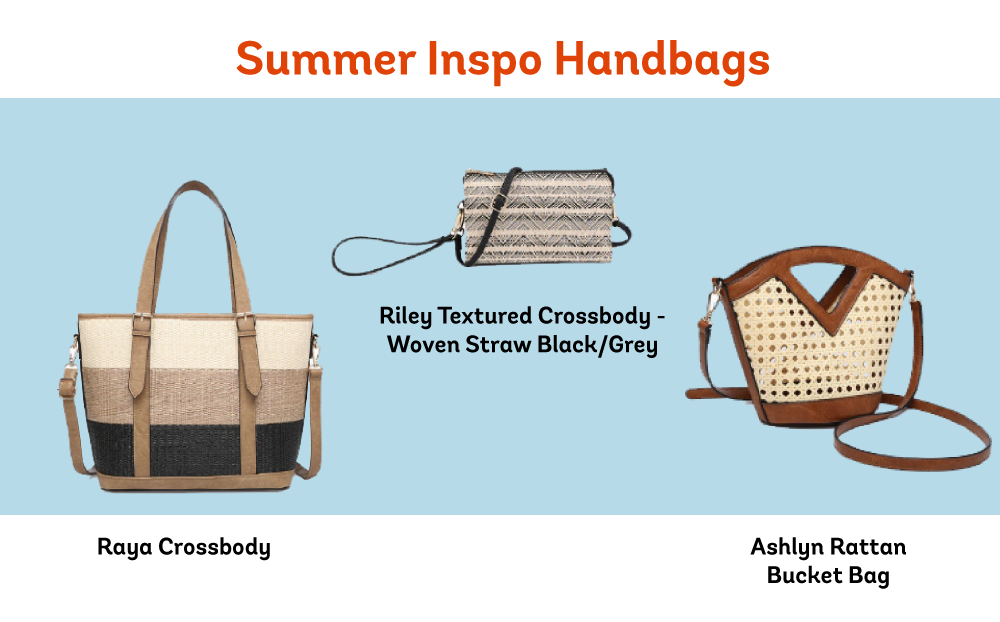 Summer Inspo Handbags: Handbags are an everyday statement for us. Just as we change our clothes with the season, it's refreshing to have a new handbag that reflects the time of year and this season's options of summer inspiration bags is endless. Checkout our selection of summer vibing handbags in an assortment of rattan, woven straw, and natural materials.
Featured: Raya Crossbody, Ashlyn Rattan Bucket Bag, Riley Textured Crossbody - Woven Straw Black/Grey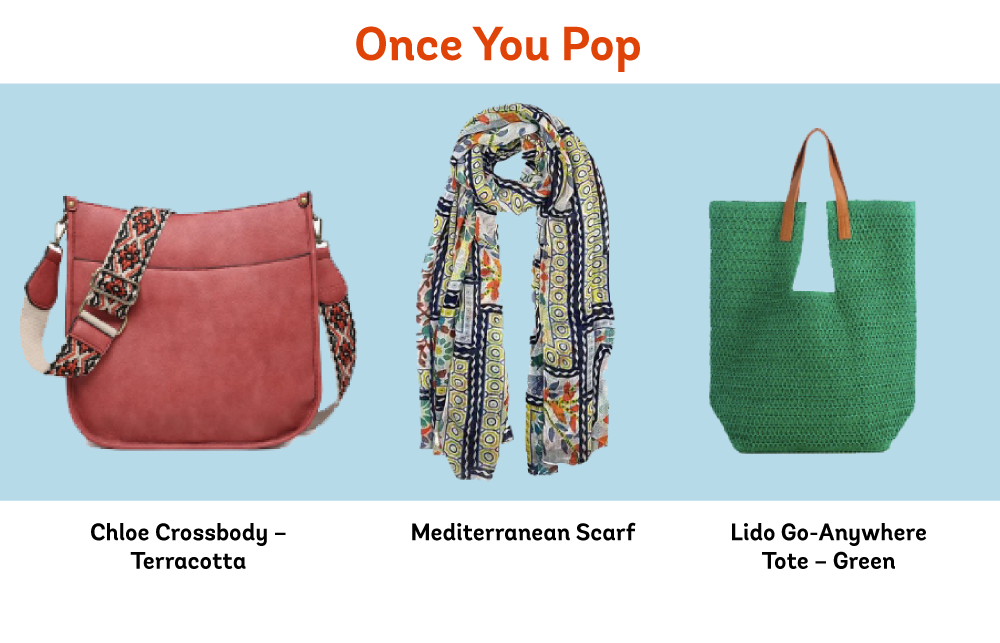 Once You Pop: Try one of the new pops of color this spring! From ice blue to terracotta and Kelly green to lemon there is a color that is bound to pique your interest in handbags, scarves, and jewelry.
Featured: Chloe Crossbody – Terracotta, Lido Go-Anywhere Tote – Green, Mediterranean Scarf



The Greatest Platform: Platform shoes are high on this list of trends this season. If you want to partake in this trend, but are still in need of the comfort and support of a good shoe, then look no further than our Tulip Platform Sneaker. Available in three colors: black, indigo and deep olive.
Featured: Platform Tulip Sneaker – Black, Platform Tulip Sneaker – Deep Olive, Platform Tulip Sneaker – Indigo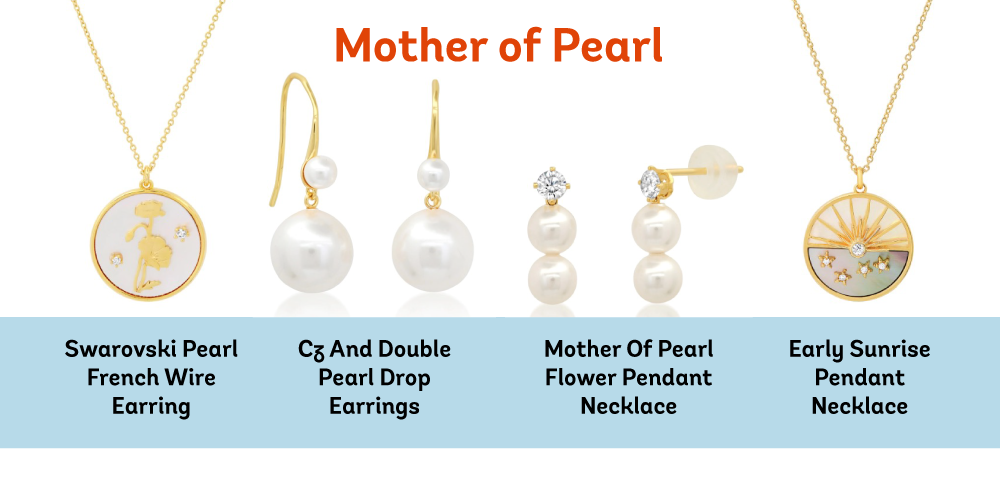 Mother of Pearl
A fresh take on pearls. Stop in to view our new collection featuring an all-time classic, but in new contemporary styles.
Featured: Swarovski Pearl French Wire Earring, Cz And Double Pearl Drop Earrings, Mother Of Pearl Flower Pendant Necklace, Early Sunrise Pendant Necklace